The fauna of the hydrothermal vents, or living in extreme conditions!
In 1977, three researchers on board the submersible Alvin found, to their great surprise, a crowd of strange, gigantic creatures living at a depth of about 2,500 m. The researchers quickly made the link between this oasis of life and the hydrothermal vents nearby. These vents are underwater chimneys that are located in volcanic zones. They spit jets of water whose temperature is close to 400°C ! Laden with toxic gases and with boiling and freezing water mixing together, this hostile environment still provides shelter to a dense population of fauna that is varied and unique. It is an exceptional ecosystem, one of the rare ones on Earth that does not depend on the sun. The first link in the food chain is represented here by bacteria, which develop and increase thanks to hydrogen sulfide, a toxic gas that is emitted by the vents. The abundance of bacteria attracts many animals, such as worms and clams, which in turn feed numerous carnivores, including fish and crabs.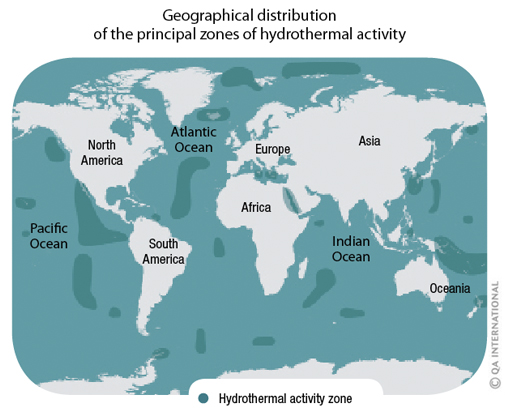 The vent crab
There are 14 species of vent crabs, which are the most ferocious creatures in their ecosystem. Assembled in gigantic groups around the chimneys, they devour worms, shrimp and mollusks as well as bacteria. The crabs may even feed on one another!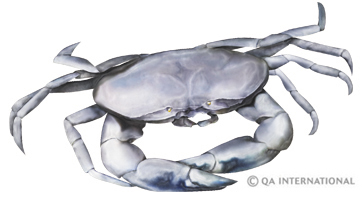 The Pompeii worm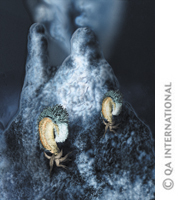 The Pompeii worm is the animal that lives closest to the hydrothermal vents. This creature, which grows to almost 15 cm in length, endures extreme conditions: the water temperature at its head is about 20°C, while at its tail end, attached to the volcanic chimney, it can be 80°C ! The worm gets its name from the Italian city of Pompeii, which was buried under the ashes of the volcano Vesuvius in the year 79 AD.
The giant hydrothermal clam
Giant clams gather by the hundreds around hydrothermal vents. These mollusks, whose shell measures almost 30 cm across, harbor bacteria in their gills. This bacteria uses the sulfur from the vents to produce the food that the clams need.

The eelpout
The eelpout is one of the rare fish that live in the environment surrounding the hydrothermal vents. Its body, which can measure more than 30 cm in length, is white and has no scales. This predator, whose shape is reminiscent of the eel, swims slowly close to the ocean floor, where it feeds mainly on small shrimps and mollusks.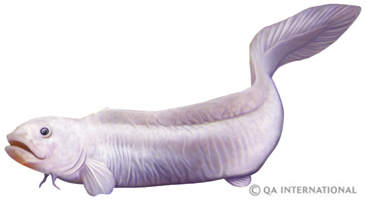 The tube worm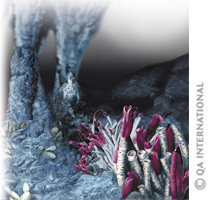 The giant tube worm, which can measure up to 2 m long, is protected by a tube attached to the ocean floor. This invertebrate lives in colonies near the hydrothermal vents at a depth of more than 2,000 m. Lacking a mouth as well as a digestive tube, the tube worm harbors bacteria in its body that produces the food it needs.
Also see